Speakers of the International Congress
Overview of confirmed speakers
---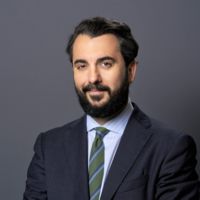 Angel Alberdi
European Waste-based & Advanced Biofuels Association (EWABA)
Angel Alvarez Alberdi is the Secretary General of EWABA since its creation in 2013. EWABA is a Brussels-based trade association promoting the interests of the waste-based and advanced biodiesel industry. Angel has been working in EU government and institutional affairs in Brussels for over 13 years, with a particular focus on biofuels, renewable energy, transport, infrastructure and EU institutional and legislative matters. He started his career with a stint at the European Commission's Secretariat General, to then work for an international public affairs consultancy, EU trade association European Biodiesel Board, and a global law firm. A lawyer by training, Angel holds an M.A. in European Interdisciplinary Studies with a major in EU Governance from the College of Europe.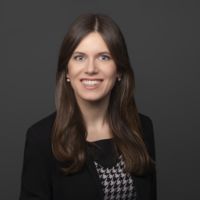 Frederike Altgelt
Deutsche Energie-Agentur GmbH (dena)
Friederike Altgelt works at the German Energy Agency (dena) as an Senior Expert International Hydrogen Markets and Energy Policy. In this function, she focuses on the regulatory framework for the use of renewable hydrogen-based energy sources (e-fuels or powerfuels) at national and European level, sustainability criteria for the production of these energy sources, and the use of hydrogen and other powerfuels in road transport. She advises the German Federal Ministry of Economics on the implementation of the National Hydrogen Strategy and is part of the project team of the Global Alliance Powerfuels. Before joining dena, she worked for a political consultancy in Berlin. Friederike Altgelt holds a BA in International Relations from Dresden University of Technology and an MSc in Behaviour Change fromUniversity College London (UCL).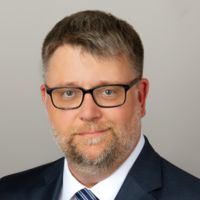 Stephan Arens
Union for the Promotion of Oil and Protein Plants (UFOP) and Board of Directors of the German Bioenergy Association (BBE). (BBE)
Studied agricultural sciences at the Justus Liebig University in Giessen with a focus on agricultural economics and agricultural policy; graduated as agricultural engineer (Dipl.-Ing. agr.). After his studies, he worked as a self-employed expert for a large livestock insurer and as a scientific assistant to a member of the German parliament.1998 Change to the German Raiffeisen Association e.V. (DRV), where he was responsible for various product areas, including energy with service stations and heating oil trading, building materials and home and garden markets. In 2006, advisor to the working group on food, agriculture and consumer protection of the CDU/CSU parliamentary group in the Bundestag. Since 2012, managing director of the Union for the Promotion of Oil and Protein Plants e.V. (UFOP).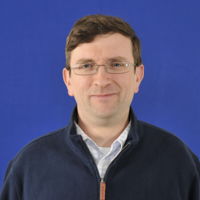 Dr. Ulrich Arnold
Karlsruhe Institute of Technology (KIT)
Ulrich Arnold is a group leader at the Karlsruhe Institute of Technology - Institute of Catalysis Research and Technology (KIT-IKFT). He studied Chemistry at the University of Heidelberg and finished his PhD in 1998. After a research stay at the University of Campinas, São Paulo, Brazil, he joined the Institute of Technical Chemistry of the former Forschungszentrum Karlsruhe GmbH and worked on the development of high-performance materials and catalysts. Since the foundation of KIT-IKFT in 2011, his research activities concentrate on heterogeneous catalysis for the production of alternative fuels from renewable resources.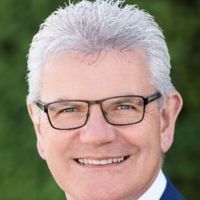 Artur Auernhammer
MP, Chairman of the Board, German Bioenergy Association e. V. (BBE)
Agricultural master, state-certified farmer
Vocational and post-vocational school for agriculture in Ansbach
Agricultural technical school in Weißenburg, Higher agricultural school Triesdorf
Study course "Agriculture and representation of interests" at the German Rural Youth Academy in Bonn-Röttgen
Member of the district council of Weißenburg Gunzenhausen and the city council of Weißenburg
Member of the 15th German Bundestag (July 2004 to September 2005) and of the 18th and 19th German Bundestag
Since 2016 Chairman of the Executive Board of Bundesverband Bioenergie e. V. (BBE)